"It was in my heart to help a little because I was helped much." – Kahlil Gibran

My teaching is about you.  I was advised once by a wonderful teacher, Judith Lasater, that you cannot teach anyone yoga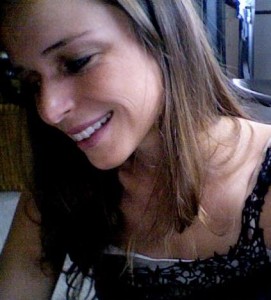 if you are not connected to yourself first, as a human being. Only once you connect to yourself can you connect to the person you are teaching. The postures, she says, are the least important part of teaching Yoga. The Yoga happens when there is connection between two people.
Since 2009 I have been teaching group and private classes in Brooklyn, Manhattan and Queens. Most recently,I was a lead teacher for Bent on Learning, a NYC based non-profit organization that brings Yoga into Inner City Schools (k-12).
I am passionate about helping the people who need it the most. I have been trained to teach "at-risk" youth and people in chronic pain using practices of yoga and mindfulness meditation. The most meaningful teaching experiences I have had have been working in inner-city high, middle and elementary schools,and  helping 2 private clients heal through cancer and arthritis, respectively.
I have left the community where I got my training for a number of reasons. Most recently, I have studied with Elena Brower, Judith Lasater, Amy Ippoliti and Little Flower Yoga.  I worked with the Handel Group in assisting and undergoing 8 weeks of heart-digging and soul searching to become a more truthful teacher.  I love finding the connections of Buddhism and Yoga, and have taken courses on Buddhism with The Dalai Lama, Miles Neale at Tibet House and with Ethan Nichtern at The Interdependance Project. Most recently, I have been a student of Om Yoga in New York City (check out Edward Jones' class!) where my practice has shifted and changed dramatically.
In January 2012, I decided to take my teaching to the next level and launched Speak Your Inspiration, a mentoring program for yoga instructors. I was very afraid to teach when I first got started and learned a lot from teaching myself how to teach. My intention is to help other teachers break free from fear and teaching stereotypes. 
After coaching for many years I decided to take my skills and training to the next level and became a trained Co-Active coach through the Coaches Training Institute. I am still in awe of my own personal transformation as a result of going through the training.